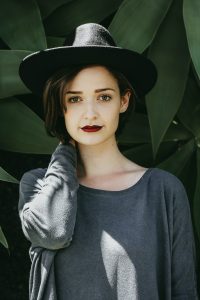 Some states in the United States require an ultrasound prior to an abortion procedure, but other states do not maintain this requirement. If you are wondering whether or not to schedule an ultrasound before your abortion procedure, here are a few things to consider.
If your period is late and you're experiencing other pregnancy symptoms like tender breasts and feeling nauseous, your first step is to take a pregnancy test. You need to take it at the right time, ideally the week after your first missed period.
If you got a positive result, you might think abortion is the answer to your unintended pregnancy. The truth is, you need more information about your pregnancy before you schedule an appointment with an abortion clinic. We suggest confirming your at-home test results with a laboratory-quality urine pregnancy test and talking with a nurse about scheduling a limited ultrasound at Liberty Women's Clinic.
Confirm your pregnancy test results with a second test.
Many at-home pregnancy tests are extremely accurate but women sometimes panic and take the test too early in their cycle, or don't follow the directions carefully. You need to consider an appointment at Liberty Women's Clinic. We offer free pregnancy testing to verify your results and, if deemed necessary by our healthcare professionals, schedule a limited ultrasound at no cost to you.
3 Reasons You May Need An Ultrasound Before An Abortion
You may think a positive pregnancy test is all you need to make a decision about your pregnancy, but there is so much more to know. For instance, how long have you been pregnant? Is my pregnancy viable (living and progressing)?  A limited OB ultrasound may be the best way to determine these answers.
Verify if you are actually pregnant or if you have had a miscarriage
It is entirely possible to get a positive test result from an over-the-counter pregnancy test and no longer be pregnant. According to the Mayo Clinic, up to 20% and possibly more known pregnancies end in a natural miscarriage.
For a pregnancy test to determine if you are or aren't pregnant, it needs to detect the hormone, hCG, in your urine. This hormone is known as the pregnancy hormone and is only found when you are actually pregnant. However, if you miscarry, your body needs time to flush the hormone and return to normal.
As a result, you can get a positive pregnancy test, but no longer be pregnant. Getting an ultrasound before an abortion will indicate if you have or haven't had a miscarriage. Obviously, if you have miscarried, there's no reason to make an appointment at an abortion clinic.  You will, however, need to seek a medical evaluation from a doctor, and we can refer you to a healthcare provider for follow-up.
Know how far along your pregnancy has advanced
Knowing the gestational age of the fetus will help you determine what type of abortion is available to you. If you are less than 10 weeks, you can have a medication abortion (also known as the abortion pill or RU-486). If you've been pregnant longer than 10 weeks, you will need to have a surgical abortion. An ultrasound is one of the most accurate ways to learn this information.
Determine the location of your pregnancy
Sometimes a pregnancy isn't located in your uterus. If your pregnancy is located outside of your uterus, it's called an ectopic pregnancy. This means the pregnancy has lodged itself in the fallopian tubes or pelvic region outside of the uterus. This is a life-threatening medical situation, and you should see a medical professional immediately. 
How Liberty Women's Clinic can help you
Most abortion clinics charge for pregnancy testing and ultrasounds. In Missouri, abortion clinics usually charge approximately $200 for an office visit and an ultrasound if you decide not to abort. They also charge around $40 for your pregnancy test. Abortion fees are added on top of that.
At Liberty Women's Clinic, we provide free pregnancy testing and if you have a positive pregnancy test at LWC, a free limited ultrasound may be scheduled. Contact us and get the information you need to make an empowered decision.
Schedule your free appointment today at Liberty Women's Clinic!
*model is stock photo
Contact Us
This information is intended for general educational purposes only and should not be relied upon as a substitute for professional counseling and/or medical advice.