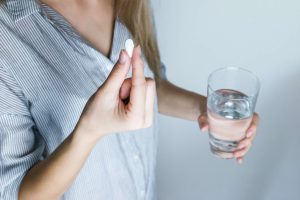 Receiving abortion medications by mail is another name for a mail-order abortion. At this time, these medications, or the "abortion pills," can be delivered via the United States Postal Service. Due to the overturning of Roe v. Wade, however, each state has the power to create its own abortion laws. Currently, abortion is illegal in Missouri, except in cases of medical emergency. 
There are a few things to consider when thinking about ordering abortion pills by mail.
1.Ordering Online vs a Regulated Pharmacy
Though some websites offer abortion pills, this is not a safe, recommended option as these sites are often unregulated. Due to the lack of FDA regulation and inspection of abortion pills ordered online, taking abortion pills obtained through this method may be dangerous. 
Instead, abortion medications should be prescribed by a medical provider or dispensed by a legitimate pharmacy.
2.Identify Precautionary Measures
Before having a medical abortion, it is important to learn more about your pregnancy and receive the necessary healthcare beforehand. First, you should verify your pregnancy with a lab-quality pregnancy test. This will help to ensure that you are indeed pregnant.
Next, you should plan to have an ultrasound. Ultrasounds can reveal important details, such as the location of the pregnancy, whether it is inside the uterus or outside the uterus which would be considered an ectopic pregnancy. The ultrasound also helps confirm how far along you are in your pregnancy, and if your pregnancy is viable (living and progressing). Liberty Women's Clinic offers lab-quality pregnancy verification and limited ultrasounds at no-cost to you.
In the case of an ectopic pregnancy, additional medical treatment will be needed as this can be a life-threatening condition if not treated properly and in a timely manner. If the pregnancy isn't viable, i.e. no fetal heart activity, you will need to consult with a medical provider for your management options. 
3.Understand the Possible Risks
In certain situations, medical abortion may not be considered a safe option for you. Such factors include, but are not limited to: 
Taking blood thinners

Being too far along in your pregnancy

Having an intrauterine device (IUD)

Not being able to make follow-up visits or access emergency treatment

Having an ectopic pregnancy

Having an allergy to the abortion medications

Having certain medical conditions
Understanding the possible risks to your health will help you to make an informed choice.
Have Any Questions?
Have questions about abortion and your pregnancy options? Liberty Women's Clinic is here to help! Contact us today to meet with a nurse for a free and confidential consultation.
Contact Us
This information is intended for general educational purposes only and should not be relied upon as a substitute for professional counseling and/or medical advice.