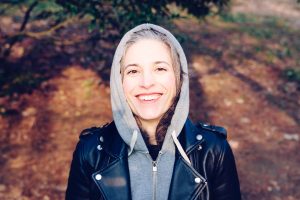 This story is written by one of the LWC staff. *All names are changed for to protect the privacy of our clients 
It was the end of a busy school semester for Katrina*; in spite of pandemic restrictions and challenging coursework, she was reaching her goal of completing a tough academic year.  Then, it happened: she had been too busy with work and school as a first year college student to even notice her missed periods. A frantic home pregnancy test was positive, and she reached out to LWC for information about abortion. Katrina told us she did not feel ready to parent a child at this point in her life. 
Our staff listened carefully to Katrina's story, offering her the information that she requested. Her best friend drove her to Liberty the next day for her in-clinic appointment. This visit allowed us to meet with Katrina in person and provide her with a free sonogram to confirm the viability and estimated age of her pregnancy. After the sonogram, Katrina shared that seeing the image of an 8-week-old beating heart, gave her "a lot to think about".  She left us that day after connecting with our staff about all of her options, including parenting and placing for adoption. 
Days later Katrina texted us that she was now out-of-state with her immediate family and shared her pregnancy decision with us. With her family's support, she planned to carry and parent her child. Her father had researched the needed insurance coverage to cover her doctor and hospital costs, and she told us with relief in her voice "they (parents) are going to help me with the baby".
What had first seemed like an impossible situation had now become a unique chapter in Katrina's life. If this sounds like your story, contact us now to start a confidential conversation with a nurse about all the options before you. We promise to meet you in a judgement-free zone, with open minds to hear your story, how you want to tell it.
*model is stock photo
Contact Us
This information is intended for general educational purposes only and should not be relied upon as a substitute for professional counseling and/or medical advice.