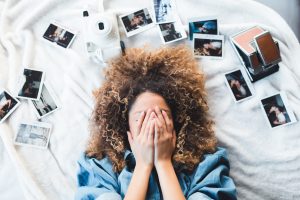 You just took a pregnancy test. Time seems to move slowly as you wait for the results. When you look down and see that positive test line, your mind starts racing. Your first instinct is to think of all the things that could go wrong or how your unplanned pregnancy might ruin your life. Whether it's doubts about being able to graduate from high school, finish your degree, concerns about advancing in your new career, affording care for your child, or questioning the impact on your new relationship…your unplanned pregnancy may cause a torrent of concerns.
Stop and breathe. After taking time to slow your racing mind, you will be able to think through everything with a clearer mind. You can rethink your possibilities and take control of your life. What may seem impossible, with a shift in mindset or additional resources, could be doable.
Every pregnant woman is faced with three choices: abortion, adoption, and parenting. The staff at Liberty Women's Clinic will objectively walk you through each option, judgement free. Many of us have been in your shoes and understand the fear you face. An unplanned baby may feel like the bump that will set your entire life off-track forever.
Here in the Kansas City area, abortion is a choice. Parenting is also one of your options, and our staff has connected many local women this year with resources including Medicaid navigation, options counseling, job training, education assistance, support groups, and more. Adoption is also a choice, and we frequently refer women to BraveLove.org to learn about  the stories of courageous women who became birth mothers for their children who they placed with adoptive  families. 
Schedule an Appointment
If you'd like a safe place to have a confidential conversation about the next step for your pregnancy, contact us for a free nurse consultation to get started.
*Model is stock photo
Contact Us
This information is intended for general educational purposes only and should not be relied upon as a substitute for professional counseling and/or medical advice.