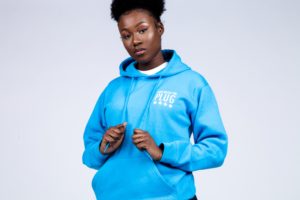 If you're pregnant and thinking about abortion, here are four things to consider before making any decision:
#1: Am I actually pregnant?
In the pregnancy world, "viable" means that the embryo is implanted in the uterus and a heartbeat is detected. Approximately 10-20% of pregnancies end in miscarriage according to Mayo Clinic.It is important to make sure your pregnancy is viable so you don't have to go through the unnecessary medical procedure of having an abortion.
At Liberty Women's Clinic, we offer free nurse consultations and limited OB ultrasounds to help you confirm if you have a viable pregnancy and determine how far along you are. Learn more about our ultrasounds.
#2: What types of abortion procedures are available and what are associated risks?
There are different abortion procedures available depending on how far along you are. Take time to understand the medical procedures and potential risks involved. We recommend that everyone considering abortion read through an abortion health and safety checklist, like the one on our site, which provides unbiased and factual information on abortion procedures and the potential risks. 
#3: How could an abortion impact my future?
Many women say they experience a deep emotional impact after abortion. For some, feelings of regret or grief come right away. For others, these or other feelings come later: during a subsequent pregnancy, or after they have raised their children and are in a new stage of life.
No matter when these emotions impact a woman, it can be difficult to come to terms with the finality that they bring. For many women, it's not as they hoped; life doesn't go back to the way it was before the abortion. It is important to think through the long-term effects an abortion could have on your life today and five, 10 and 20 years from now.
#4: Have I considered all my options?
You have three choices when experiencing an unintended pregnancy: have an abortion, place for adoption, or parent. All options are life-changing choices that only you can make. Take time and make an informed decision. Whatever decision you make now will impact your future. Whatever advice you've been given, you owe it to yourself and your future to stop and give yourself time to process.
Liberty Women's Clinic offers free pregnancy options counseling. We will listen to your fears, dreams and uncertainty. You will gain a better understanding of your options and get the support you deserve. Remember you are not alone!
Contact Us
Whether you choose abortion, parenting or adoption, it is a forever decision that will change your life. We are here to support you as you take that next step. Contact us today to talk with a nurse.
*model is stock photo
Contact Us
This information is intended for general educational purposes only and should not be relied upon as a substitute for professional counseling and/or medical advice.