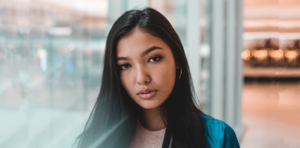 While the gift of time is priceless when making a big decision, it's also important to consider the various outcomes to the "forever" decisions you are considering making. Be informed and think through all possible outcomes before coming to a decision. Look at all the details of how this decision could impact you not just today, but a week, a year, or even 20+ years from now.
Ask yourself, how long will this crisis last? Look at each possible outcome.
For example, a woman learns she is pregnant and just started college. The initial thought may be, "How could I go to school and care for a baby?" Abortion may sound like a simple answer. After all, you know women who have had abortions and they seem fine. Life will go on. While life does go on, that's not the whole picture. 
There are also potential long-term consequences to abortion that are often not discussed. Many women struggle with infertility, have increased risk of ectopic pregnancy, or struggle with new or increased substance or alcohol abuse.
It's important to have all the facts when making a "forever" decision.
Now, let's look at the example situation again: you're in college, pregnant and feel abortion is your only option. Use that gift of time to really think through all options to this forever decision. The crisis you may find yourself in today, may look much more manageable tomorrow. Abortion is a forever decision, one we cannot undo.
Learn From Others
As you make a decision, also consider talking with someone who has experienced abortion and can provide an honest assessment of their experience. At Liberty Women's Clinic we can put you in touch with someone who has experienced abortion to offer you a unique perspective as you consider your options.
Find Pregnancy Support
If you are worried about how carrying a pregnancy may impact your future goals and plans for your life, we have staff available to help you talk through those concerns. We also have a variety of resources we can help connect you with as well.
We won't tell you what to do or not do. We won't pressure you. We will provide a place for you to process and think through the impact of your pregnancy decision now and in the future so you can make a well-informed decision that you'll feel positive about today and in the future.
Schedule an in-person or virtual appointment to talk with someone about your options.
*model is stock photo
Contact Us
This information is intended for general educational purposes only and should not be relied upon as a substitute for professional counseling and/or medical advice.