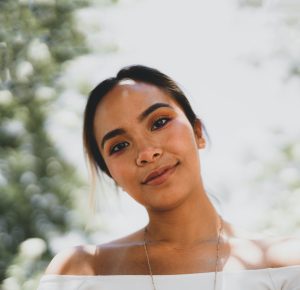 You just found out you're pregnant. This isn't what you wanted. You had other plans for your life. Maybe you're worried about what others might think. Maybe you don't know how you can support a child. 
Facing an unplanned pregnancy can be overwhelming. The unknown and unexpected things in life are often scary. You may be under a lot of stress and are looking for a way to end the pregnancy.
Before Deciding 
It's important to remember that if you just found out you're pregnant, you have time to make the best decision for you and to get the care you need. Slow down. Take a deep breath. You can do this. 
Before you make a decision, it's important to set up an appointment with a medical professional to verify your pregnancy through a pregnancy test and possibly a limited OB ultrasound. That ultrasound, if confirmed, will let you know how far along you are and if the pregnancy is viable: is there a heartbeat, and is the pregnancy in the uterus?
It's also important to check whether or not you have an STI. Left untreated, STIs can be dangerous in pregnancy and lead to other side effects post-abortion, such as Pelvic Inflammatory Disease (PID). That's why it's important to get treatment immediately if you have an STI.
Each of these factors play a role in your decision. They give you insight into your body and your pregnancy. We offer all of these services here at our clinic!
Schedule an appointment.
At LWC, we offer a safe and confidential space for you to share your feelings and think through your options. Our free services include nurse consultations, lab-grade pregnancy testing, limited OB ultrasounds, and limited STI testing and treatment. 
You can talk with our nurses about all of your options: abortion, adoption, and parenting. Although we do not provide or refer for abortion procedures at our clinic, we strive to give you a full picture of each option so that you can make an informed decision. Contact us today to schedule your free and confidential appointment.
Contact Us
This information is intended for general educational purposes only and should not be relied upon as a substitute for professional counseling and/or medical advice.