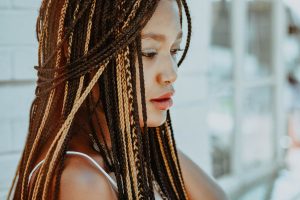 'I'm too young to be pregnant!' might have been the first thing that popped into your head as you stared at a positive pregnancy test in your hand. You may be feeling inexperienced, unprepared, or worried about how a baby fits into your future work or school plans. The father of your baby may no longer be in your life. Or, you may not know which of your partners is the potential father of the pregnancy. 
We offer a safe, confidential environment for women of any age facing unintended pregnancies that want a judgement-free place to discuss their options. With no fee or copay, our client services staff and nurses will listen to your situation then offer advice on the next steps or programs you can enroll in to help meet your individual needs. This process begins with a free virtual nurse consultation, then an in-person appointment may be scheduled where pregnancy confirmation or STI testing is offered free of charge.  
While you may feel too young to be pregnant, our staff will help you understand all the options available to you. We can advise on how to tell your parents, partner, or family that you're expecting, and what resources you can use to make healthy, informed choices about your body, schoolwork, job and relationships. If applicable, we can offer free STI treatment to you and your partner(s). Rest assured we won't turn you away because of your age or how your unplanned pregnancy happened. All our services are free and do not require insurance. Contact us today to learn more about your choices.
*model is stock photo
Contact Us
This information is intended for general educational purposes only and should not be relied upon as a substitute for professional counseling and/or medical advice.