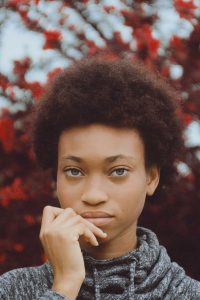 This story is written by one of the LWC staff. *All names are changed for confidentiality.
One afternoon, a young woman named Ciara* came to the Clinic for pregnancy testing. A friend of hers had been to Liberty Women's Clinic in the past and had recommended Ciara come see us. Ciara's friend, a former Liberty Women's Clinic client, came with her to the appointment.
In the counseling room, Ciara shared that she had recently had a surgical abortion and now believed she was pregnant again. The results of the pregnancy test confirmed her suspicion; Ciara's pregnancy test was positive. She went on to share about her health, revealing a complex medical history that required careful monitoring, especially in pregnancy. Ciara told her nurse  that she was not in a romantic relationship with the father of the baby she was currently carrying, and shared concern that the news of a pregnancy might ruin their friendship. Her mother had encouraged her to have the abortion that ended her first pregnancy; and Ciara had not shared the news of her new pregnancy with her mother yet. All of these things together placed Ciara in a vulnerable situation to choose abortion, and yet, Ciara said "I know if I'm pregnant again there must be a reason for it." 
Ciara  talked with her nurse and together they scheduled an appointment  to return to the clinic for a limited ultrasound. Her nurse encouraged her to contact her doctor to share the news of her pregnancy in an effort to protect her health and safety, along with that of her unborn child. Ciara called the next day to let LWC know she was seeing her doctor who was going to adjust her plan of care to help her maintain a healthy pregnancy. Ciara also shared that she had told her mother that she was pregnant, and that her mother was supportive. 
Ciara came later for her limited ultrasound and was excited to see her baby developing with a strong heartbeat. She initiated prenatal care and planned to continue her pregnancy. She was able to make these choices with confidence because of the information she received from staff. If you have questions about all your options when facing an unplanned pregnancy, call or text us today for a private conversation about your needs. We are here to help you in your time of need.
*model is stock photo
Contact Us
This information is intended for general educational purposes only and should not be relied upon as a substitute for professional counseling and/or medical advice.