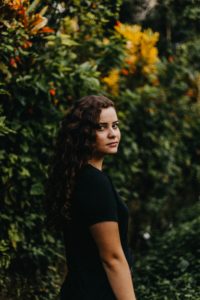 Unplanned pregnancy and considering abortion? Let's take a look at medical and surgical abortions and see how they compare. It is important to know what to expect in both procedures in order to prepare yourself. 
Compare medical and surgical abortions
One fact medical and surgical abortions have in common is that neither happen in just a day. Both require multiple visits to an abortion clinic, or teleconferencing with an online provider. Depending on how far along you are in your pregnancy will determine which abortion procedure is available to you. It's important to have an ultrasound prior to an abortion to know exactly how far along you are. Liberty Women's Clinic offers free pregnancy testing, options counseling, and free limited ultrasounds to our clients. Take a look at the chart provided to compare a little more about medical and surgical abortions. ​

*chart provided by "Before you Decide" magazine, Ed. 2
​
Medical abortion risks
Like other procedures, there are associated risks with both medical and surgical abortions. Medical abortions can be very dangerous if you have an undiagnosed ectopic pregnancy. Because the completion of a medical abortion typically occurs in your home, many women have also shared that expelling their fetus has been a difficult situation to handle emotionally. (Citation: https://www.athomeabortionfacts.com/)
Surgical abortion risks
Surgical abortion risks range from heavy bleeding, incomplete abortion, death, emotional distress, and several others. We offer free options counseling where you can talk with an unbiased, trained volunteer, or staff member more about what to expect and associated risks in medical and surgical abortion.
Abortion cost: 
The cost of an abortion is greatly impacted by how far along you are in your pregnancy. In Kansas, the price range of an abortion can be anywhere from $300-$600 or more. At LWC, you can receive free services like pregnancy testing, limited ultrasounds, options information, and more. 
Bottom line:
We're here for you. We aren't here to judge you or tell you what to do. We want to be a resource that empowers you to make informed decisions because we believe informed decisions are the best decisions. If you want to learn more about abortion procedures, adoption, and parenting, you're one click away from receiving encouragement, empowerment, and helpful information! We're ready to serve you!
*model is stock photo
Contact Us
This information is intended for general educational purposes only and should not be relied upon as a substitute for professional counseling and/or medical advice.