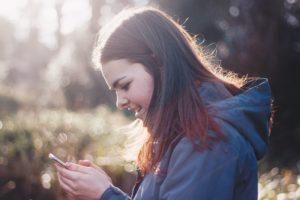 An unintended pregnancy is an overwhelming situation. The first thing to know if someone is pressuring you to get an abortion is: no one can make you get an abortion. As the pregnant woman, you have three options to choose from:
Adoption:

At LWC, we consider adoption to be a gift of love originating from a choice that is unselfish. Adoption has changed significantly over the years, with a spectrum of involvement and privacy choices now available. It is also an option that may have no financial cost for the birth mother. Organizations like

www.bravelove.org

can help you understand the courage it takes to be a birth mother and what the gift of adoption brings families.

Abortion:

Our clinic does not perform or refer for abortions; however, our staff can provide a safe and confidential place to assist you in acquiring medically-accurate information as you make an informed choice. Remember, no one can make you have an abortion even if you are a minor or live with your parents.

Parenting:

Many people facing unintended pregnancies decide to parent, even if initially that option seemed impossible. At LWC, we can connect you to resources and support so you are empowered to parent if you choose.
Our staff members provide a confidential, judgement-free space to listen as you share your situation, and then offer you information regarding all three choices. All our services are provided at no cost to you, so contact us today to talk about your pregnancy options. 
*model is stock photo
Contact Us
This information is intended for general educational purposes only and should not be relied upon as a substitute for professional counseling and/or medical advice.