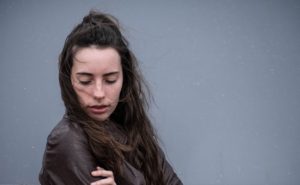 Are you freaking out? Fear of the unknown is very real. It's a time when you begin asking yourself questions you never imagined asking. 
What will my parents think? 
What will my friends say? 
How would I even be able to afford a baby?
When facing an unplanned pregnancy, we can find ourselves feeling so clueless and alone. But, the decision of abortion, adoption, or parenting doesn't have to be a decision made without information and resources. Several of the staff and volunteers at Liberty Women's Clinic have been in a similar situation to yours.  We understand.  We're ready to listen.
Abortion
You may be surprised to know that 1 in 4 early pregnancies may end in natural miscarriage. If you're considering abortion, an ultrasound could help determine if you have a normally-progressing (viable) pregnancy and if you would even need to consider having an abortion. Our trained nurses can inform you of how far along you are and let you know if there is a heartbeat. This information is necessary in determining if abortion is an option for you. While a limited ultrasound appointment elsewhere may be expensive, we can offer one for free.
Adoption
Adoption has changed in recent years. If you aren't ready to become a parent, let us tell you about the choice of placing your child for adoption. Adoption may be the most flexible option and there are different types to choose from: an open adoption, a semi-closed adoption, and closed adoption. You also have the ability to choose who parents your birth child. You can choose to be included in their life or you can decide that you would rather receive updates and pictures instead. Based on what you want, you can find a plan that makes sense for you. 
Parenting
Parenting can be challenging. You may find yourself in a situation that feels overwhelming at times, but our Client Advocates can help you find parenting classes and other resources that cover equipping topics like birth, anger management, raising a toddler, and more. 
Schedule a Free Appointment
We're here to encourage you, support you, and give you the information you need to make an informed decision. Our services are completely free and confidential. Make an appointment today, we're here to help you!
*model is stock photo
Contact Us
This information is intended for general educational purposes only and should not be relied upon as a substitute for professional counseling and/or medical advice.