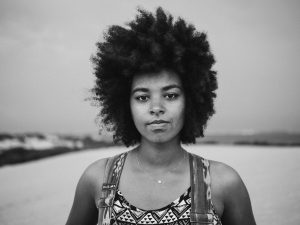 It takes two to get pregnant, but you may be feeling on your own right now–maybe for reasons out of your control. This feeling may cause you to panic. If this describes how you may feel right now, consider the steps below as you work towards making a decision about your pregnancy:
Feeling pregnancy panic?
Slow down. What you feel is normal, but isn't the best condition for making life-changing decisions.

Tell someone. Look to the people around you for support: family, neighbors, church, community organizations. Telling just one other supportive person can give you a different perspective. You will need support no matter what you decide, so telling someone who loves you and whose opinion you respect is important.

Contact Liberty Women's Clinic. We'll help you, at absolutely no cost, get started on making a decision.
Gather information
Get a laboratory-quality pregnancy test. Not all tests are the same and there's no substitute for a quality test read by a medical professional.

Talk with us about scheduling a limited OB ultrasound. This will provide important information that will tell you where the pregnancy is located and if it is viable (progressing normally). You have a right to see the ultrasound.

Get details about all of your options: adoption, abortion, parenting. Information about cost, physical/emotional consequences, recovery, and helpful resources is vital to making a decision you can live with now and in the future.
Decision mode
Calmly evaluate all the information. Now that your emotions have cooled, review the pros and cons of your three choices and weigh them according to the impact they'll have on your physical and emotional health.

Assemble a support system. Best case scenario is someone who loves you, whom you trust, and who is not in panic mode.
Look to the future
You may not have the support of a partner right now, but someday you might. What experiences will you bring to that relationship? Will those experiences help it or harm it? If you plan to have other children, how will your decisions today impact that future mother/child relationship?
Make a decision
Realize that all mothers, even those with partners, can feel alone when it comes to carrying and caring for their babies. We want to walk with you as you make this decision. We will provide honest, non-judgmental support at every step along the way. No matter what you decide, we can help.
While this may be a hard time, your first step shouldn't be. Just click the button and reach out to LWC for a time that works for you.
---
*model is stock photo
Contact Us
This information is intended for general educational purposes only and should not be relied upon as a substitute for professional counseling and/or medical advice.