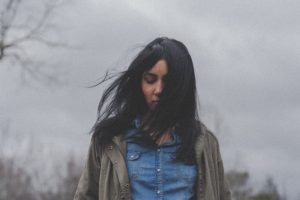 Unplanned Pregnancy Is Common
Many women face unplanned pregnancies in the U.S., and in fact nearly half of all pregnancies that occur each year are unplanned. An unplanned pregnancy may have left you wondering what to do. Maybe now you regret the decision to have an abortion, but no one ever mentioned you may regret it. 
Abortion Happens
You are not alone. Nearly 1 in 4 women have had an abortion by the age of 45. Many articles you may come across online state that the majority of women feel no shame or regret after their abortion, but that has been widely questioned. If you are feeling regret, your feelings matter and should be acknowledged. We want to offer you support and healing.
Abortion Regret Is Common and We Can Help
If you find yourself struggling with anger, depression, substance abuse, relationship problems, suicidal thoughts, eating disorders, nightmares, or guilt, you may find comfort in an abortion recovery support group. These can be common symptoms of post-abortion stress.
Abortion Recovery
Our Client Advocates will connect you with a local, private abortion recovery group. While they don't promise immediate healing, they can offer help from someone who has been there and has worked through the feelings you may be experiencing now.
Our Services Are Free
You are valuable and no matter what decisions you made in the past, you deserve healing. We won't have all the answers, but we can provide encouragement as you walk through this journey. All of our services are free and confidential, and if you would like to talk to someone about healing the hurt from your abortion, we're here for you.
Contact Us
You may contact us anytime. 
*model is stock photo
Contact Us
This information is intended for general educational purposes only and should not be relied upon as a substitute for professional counseling and/or medical advice.