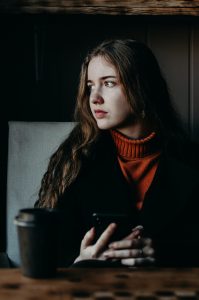 Women who experience unintended pregnancies can often feel pressured to make their decision quickly. This pressure can come from family members, financial stress, or your partner. We understand the anxiety that can come from feeling like you need to make a decision quickly. We also understand that it can be tempting to make a fear-based decision. 
It's important to remember that rushed decisions often lead to deep regret. Before you make an appointment to schedule your abortion, we want you to know all of the facts and risks associated with each type of abortion.
At Liberty Women's Clinic, our team is here to answer your questions about unintended pregnancy and clarify your options. Let's take a closer look at the option of abortion and the risks.
What Happens During an Abortion?
The technical function of an abortion is to terminate a pregnancy through surgical procedures or medication. Women under 10 weeks pregnant could be eligible for medication abortion. It involves the use of two drugs: Mifepristone and Misoprostol. These two drugs have different functions. First, Mifepristone acts to block the womb from absorbing progesterone, the hormone that sustains a growing pregnancy. Between 24 and 48 hours later, Misoprostol is taken to cause contractions to expel the pregnancy.
Between weeks 10 and 12 of pregnancy, a surgical abortion called a D&C procedure is required to terminate the pregnancy. In a D&C procedure, the abortion provider will dilate the cervix and then empty the contents of the uterus using a tool called a curette.
Between weeks 12 and 14 of pregnancy, a surgical abortion called a suction curettage procedure is required to terminate the pregnancy. During this procedure, the abortion provider will use a suctioning device to pull apart and remove the fetal tissue. The uterus will then be scraped to ensure there is no tissue remaining. This procedure is typically available within the first 14 weeks of pregnancy. 
Between weeks 14 and 24 of pregnancy (also known as the second trimester), a surgical abortion called Dilation and Evacuation, or D&E, is required to terminate the pregnancy. A D&E procedure requires the abortion provider to dilate the cervix, break apart the fetal pregnancy tissue into smaller pieces, and then scrape the tissue and bones from the uterus.  
Are There Risks Associated with Abortion?
All types of abortion carry various risks, so it's vital to understand the risks prior to scheduling your abortion appointment. A few of the notable risks are as follows:
Surgical Abortion
Risks
Perforation of the uterus

Damage to the cervix

Scar tissue on the uterine wall

Infection

Moderate to severe vaginal bleeding
Medication Abortion
Risks
Heavy and prolonged bleeding

Incomplete abortion, which often requires follow-up surgery

Infection

Digestive system discomfort
Emotional Effects of Abortion
A recent study revealed that abortion was linked to high rates of depression, anxiety, drug and alcohol abuse, and suicidal behaviors. Mental health is an issue to take very seriously. If you are feeling symptoms of anxiety or depression, please seek help from a mental health professional. 
Next Steps of Your Pregnancy Decision
If you think you may be pregnant, or you have tested positive at home, it is best that you confirm your pregnancy through lab-quality testing. For an abortion procedure, you will need proof of gestational age to know what procedure you're eligible for. The two steps to pregnancy confirmation are clinical pregnancy testing and ultrasound.
The staff at Liberty Women's Clinic offers compassionate, educational, and confidential care. We never want you to walk alone during a season that can often be confusing and weighty. We are here to help.
Schedule a no-cost and confidential appointment to take your next step.
Contact Us
This information is intended for general educational purposes only and should not be relied upon as a substitute for professional counseling and/or medical advice.