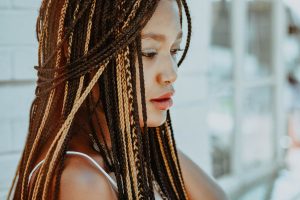 Every medical procedure and medication has potential side effects and risks. If you're weighing your options for an unintended pregnancy, you may be wondering about the potential side effects of the abortion pill.
Keep reading to learn more about the steps you should take before taking the abortion pill.
How Does the Abortion Pill Work?
The abortion pill goes by several different names. Medication, medical, and/or chemical abortions are all the same terminology and follow the same process for ending a pregnancy.
The abortion pill is actually a two-step, two-drug process.
The first drug, mifepristone, ends the pregnancy by blocking the progesterone needed for the pregnancy to grow.
The second drug, misoprostol, causes cramping as the pregnancy is expelled from the uterus.
It's important to note that only women who are 70 days or less into their pregnancies are eligible for the abortion pill.
How is the Abortion Pill Taken?
Both drugs will be prescribed by a doctor at an abortion clinic. 
Mifepristone is typically taken at the clinic, and misoprostol is sent home with you.
Misoprostol is then taken at home 24-48 hours after mifepristone.
What Are the Side Effects of the Abortion Pill?
After taking misoprostol, you may experience uncomfortable side effects. Here are some of the most common ones:
Cramping
Severe cramping is caused by intense uterine contractions and therefore can be much more painful than typical menstrual cramping. If severe cramping lasts for more than 24 hours, reach out to your doctor for support as this could indicate a more serious side effect or risk.
Vaginal Bleeding
You should expect heavier-than-normal vaginal bleeding as the abortion is completing. However, If you bleed through more than two sanitary pads per hour for two consecutive hours, you should contact a doctor right away.
Other Side Effects
Nausea

Fever or chills

Weakness

Headache

Vomiting

Diarrhea

Dizziness
If these side effects don't subside or go away, you need to seek medical attention as they could be a sign of something more serious.
Are There Serious Side Effects or Risks?
In addition to the side effects listed above, the following potential side effects and risks are significantly more severe and can require invasive medical intervention.
Incomplete Abortion

Heavy Bleeding

Blood Clots

Serious Infection
All of these are potential side effects and risks of the abortion pill. If you are experiencing intense pain, feeling sick, or bleeding heavily for more than 24 hours after taking misoprostol, you should reach out to a doctor immediately.
Am I Eligible for the Abortion Pill?
Before heading to the abortion clinic or ordering the abortion pill online, it's important to go through pre-abortion screening. Additionally, you should know that it's not legal to utilize telehealth for abortion pills in Missouri or in Kansas.
You'll need to seek confirmation of your pregnancy with an ultrasound. This will let you know how far along you are, if the pregnancy is viable (or if you've miscarried), and where the pregnancy is located (inside or outside of the uterus). 
Ectopic pregnancies are outside the uterus, non-viable, and life-threatening to you. They require a different procedure to remove (maybe a different medication, or surgical removal).
At Liberty Women's Clinic, we offer free pregnancy testing and limited ultrasounds to confirm a viable pregnancy. At your appointment, you'll have the opportunity to ask questions about your pregnancy. We can provide information on all of your options too.
Schedule an Appointment
Contact us today to schedule an appointment and get the answers you need to make an empowered and fully-informed decision.
Contact Us
This information is intended for general educational purposes only and should not be relied upon as a substitute for professional counseling and/or medical advice.