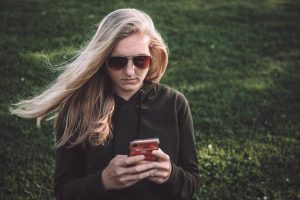 Whether planned or unexpected, you may have come across our website in search of answers to the questions below. Liberty Women's Clinic offers many services and resources, but a quick summary of our top services are pregnancy testing, STI testing and treatment, limited OB ultrasound, and pregnancy options information. All of our services are at no cost to you.
​So what can you expect from your appointment at LWC?
DO I NEED AN APPOINTMENT?
Appointments are necessary due to COVID, as we're limiting the number of people into the building. Your best bet is to schedule an appointment, which can easily be done by giving us a call at 816.415.9415 or text us at 816.415.9415. Your first step is a virtual appointment, which is a FREE phone consultation with one of our nurses.
MADE THE APPOINTMENT, NOW WHAT? 
After completing your nurse consultation by phone, have a face mask handy and arrive for your scheduled appointment with a full bladder for your urine pregnancy and/or STI testing. You may have taken at-home pregnancy tests, but we offer a laboratory-quality testing for FREE with 99% accuracy. 
YOUR RESULTS
If your testing results come back positive, you will discuss your next steps with a nurse.  A limited ultrasound may be offered to determine if the pregnancy is viable – meaning a pregnancy is living and progressing. If your STI testing result comes back positive, we will discuss free treatment options for you and your partner(s). During an appointment,  our staff will also give information about any possible referrals you may request such as housing, food, medical, etc. 
ULTRASOUND
If your pregnancy test result was positive and an LWC nurse offered you an ultrasound after your phone consultation, our staff will schedule your ultrasound appointment. The ultrasound we provide is a limited ultrasound exam to determine three measures only: 
1) if the pregnancy is inside the uterus 
2) if there is a fetal heartbeat, and 
3) how far along you are. 
We do not determine gender nor do we identify specific problems with a pregnancy. Understanding how far along you are in your pregnancy is vital if you are considering abortion.
NEXT STEPS 
After a limited ultrasound appointment, you should have more insight regarding your pregnancy. Our staff will be available to explore any questions that may arise. If you are planning to parent your child or considering adoption, now is the time to find a doctor you trust and start your prenatal care. If you are considering abortion, we do not perform or refer for these procedures, but we will provide accurate information so you can make an informed choice.
We're here for you and want you to know that we are a resource for you. LWC offers compassionate and confidential care during what can be a stressful time. You don't have to figure all this out alone.  Let our trained staff come alongside you as you make an informed pregnancy decision.
*model is stock photo
Contact Us
This information is intended for general educational purposes only and should not be relied upon as a substitute for professional counseling and/or medical advice.