Your girlfriend is pregnant, and you immediately launch into panic mode — "What are we going to do?" or "There's no way I can afford a baby!"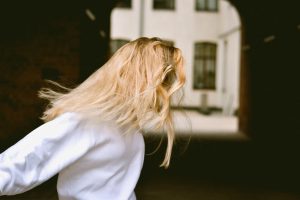 While it's perfectly normal to feel overwhelmed in the situation you're in, take a deep breath and remember you're not alone! The great news is, there are plenty of resources and options available to help you during this time. 
When it comes to finances and insurance, it can be tricky to know what's covered, what's not, and how your girlfriend should go about accessing quality healthcare. Thankfully, Liberty Women's Clinic is here to walk alongside you both. We will help you explore your pregnancy options and discuss any questions you might have. 
Will my insurance pay for my girlfriend's abortion? 
To answer this question, let's first cover the basics of insurance coverage. Unfortunately, your insurance plan will likely not cover anything related to your girlfriend's medical care, including any pregnancy-related procedures. 
While some states provide exceptions for common law marriages, most insurance plans require that you and your partner be legally married to provide coverage for both parties. 
Additionally, when it comes to abortion, most states restrict insurance plans from covering the procedure at all.
Where can we find free healthcare services?
Our clinic offers free pregnancy services like pregnancy testing and limited ultrasounds. An ultrasound is an important first step before considering abortion. It provides vital information like where the pregnancy is located, how far along you are, and if the pregnancy is viable. All of these factors determine if you are eligible for the abortion pill. LWC does not refer for or perform abortions, nor do we provide the abortion pill.
LWC believes everyone should have access to the quality healthcare they deserve. We would love to sit down with you both and point you toward additional resources within the community. We are here to help you find what you need to make an informed decision for your future!
*model is stock photo
Contact Us
This information is intended for general educational purposes only and should not be relied upon as a substitute for professional counseling and/or medical advice.