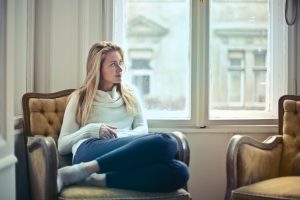 Are you trying to navigate an unintended pregnancy and not sure what to do next? If you're exploring your abortion options, you may want to know if you can afford them and if your insurance will pay specifically for the abortion pill, known as chemical abortion. This time is often very stressful, and your finances may be tight already. We are here to help and inform you about your options.
Insurance is confusing at times, specifically when it comes to abortion coverage. Know that you are not alone in your journey. Our team at Liberty Women's Clinic is here to provide you with the resources and insight you need to make an informed decision. Please know, we don't refer for or provide abortion procedures or abortion pills.
How Much Do Abortions Cost?
Abortion could cost anywhere from $350 to $2,000 based on how far along you are in your pregnancy. It's hard to come up with an exact cost, as it has to do with a few different factors. Abortion costs can vary depending on:
Type of abortion procedure

Health insurance coverage

Local abortion legislation
The abortion pill(s) typically costs between $350-$650 with insurance, while a surgical abortion costs typically between $600-$2,000 with insurance. Of course, this will vary depending on your insurance and if you're covered in your specific state.
What Does My Insurance Cover?
Your insurance coverage will depend on your state laws. Some health insurance plans don't cover all or any abortions, while others do. If you live in the state of Missouri, health plans offered in the state's health exchange under the Affordable Care Act only cover abortion in cases of life endangerment (Guttmacher). Speak with your health insurance provider to learn more about your coverage options.
Before An Abortion
Before making your pregnancy decision, you will want to confirm your pregnancy. With a lab-quality pregnancy test and ultrasound, you can learn how far along you are and if you have a progressing, viable pregnancy. This information could affect what type of abortion procedure you are eligible for.
Schedule an Appointment
Schedule a free and confidential nurse consultation with us today to learn more about the abortion option and more.
Contact Us
This information is intended for general educational purposes only and should not be relied upon as a substitute for professional counseling and/or medical advice.